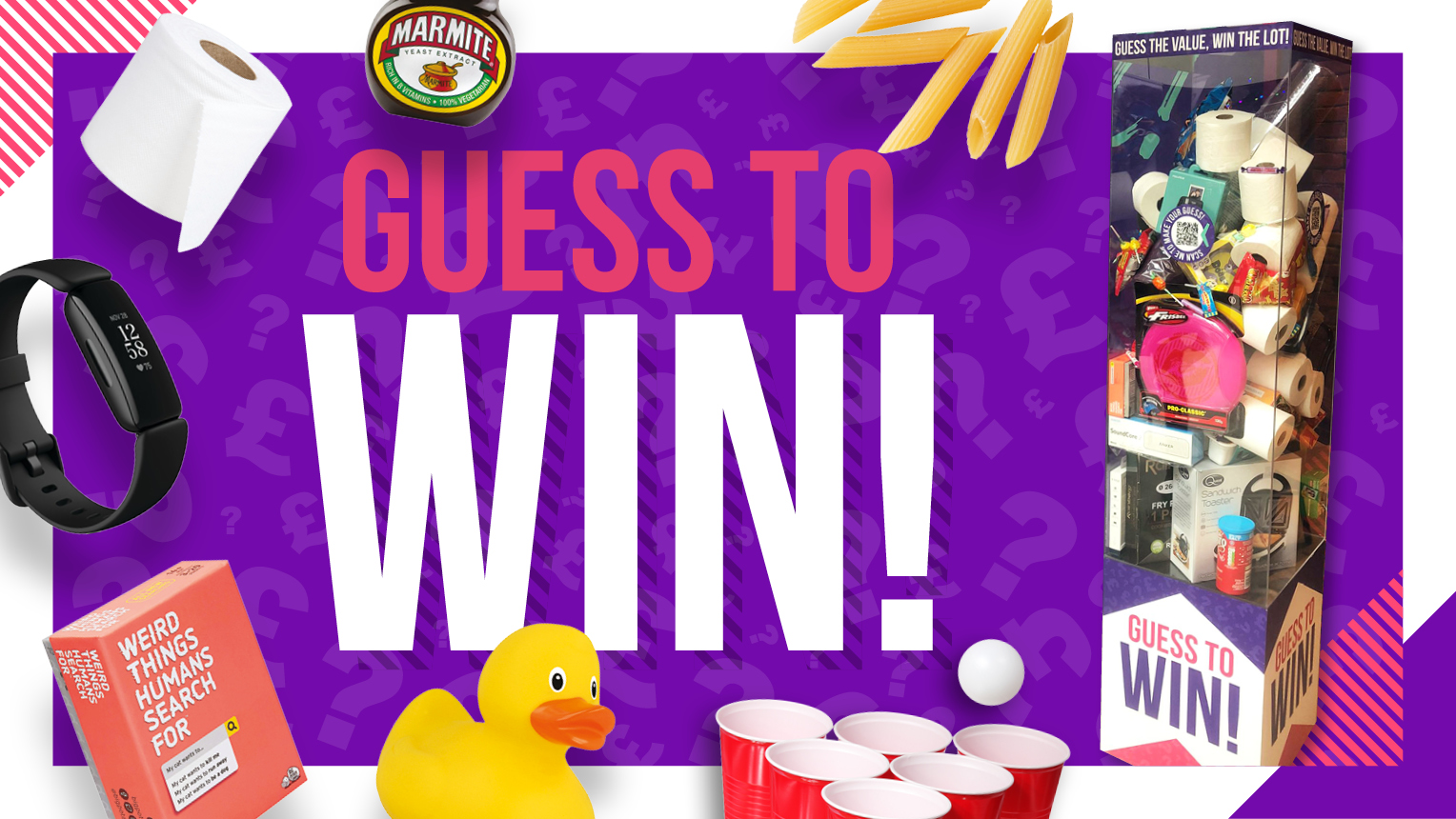 25 Nov

Guess to win!
We're on a roadshow and we're taking you along with us!
We're visiting cities across the UK to meet more wonderful students and welcome them to Prime!
A big part of our roadshow is our fantastic prize tube! We've put this together full of goodies for one lucky person to win.
To enter, all you have to do is guess how much you think all of this is worth altogether. If you guess correctly, you have the chance to win it all!
We've packed it full of student essentials, and a few extra special prizes. From the likes of an instax mini, Anker Soundcore speaker, Fitbit, and an Amazon fire, to baked beans, pasta, a frying pan, toastie machine, and LOTS of loo roll. Who knows when that shortage will happen again?!
Fancy a clue? We've hidden the first digit of the value somewhere on our website 👀
Good luck everyone 😊