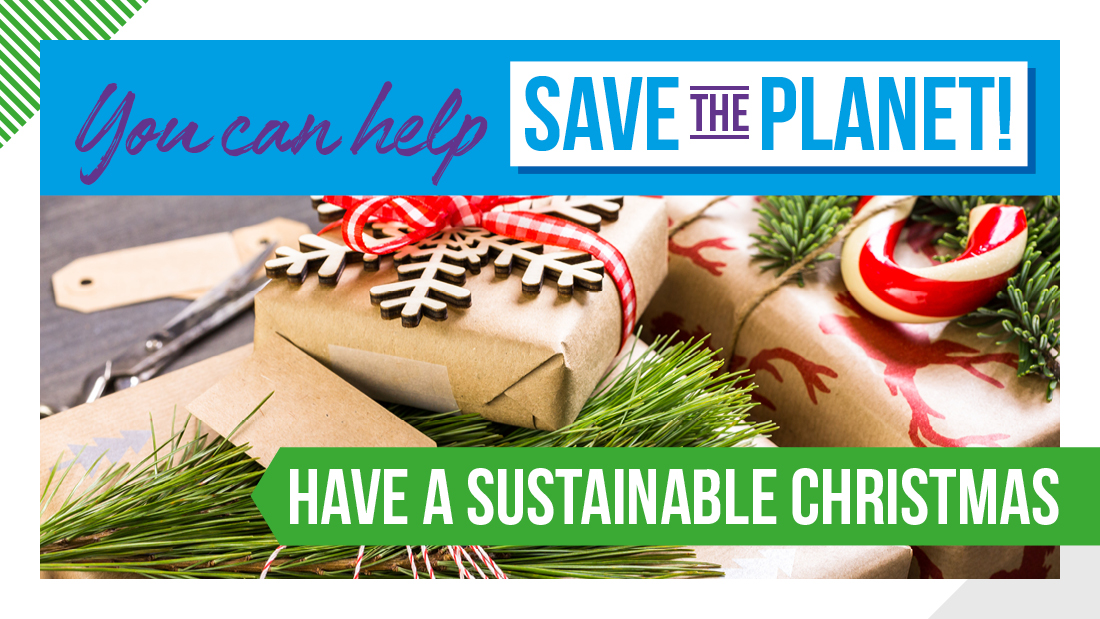 02 Dec

Save the Planet – Have a Sustainable Christmas

Christmas is fast approaching, and we can't wait. However, the festive season can be a very wasteful time, so it's important to be considerate of your actions and how they impact our planet. Just think… how much gift-wrap is binned, not recycled, on Christmas Day? Or packaging more generally. How many gifts do you never use or even open? 🤔

We've got lots of ideas and tips on how to make your Christmas more sustainable and we think you'll have a lot of fun in the process 🤩

Decorating 🎄
Source a sustainable tree

Did you know you can rent a tree which is then replanted at the end of the festive season? This is news to us!

You could even turn your houseplant into a Christmas tree, all you'll need is some fairy lights
Re-use Christmas tree decorations or go second-hand
Make your own decorations (these will also make good gifts!)

We're hosting a Crafternoon event in aid of Mind and you'll learn how to make hanging star decorations which will bring festive joy to your space – book here!
Gifting 🎅
Choose a gift that lasts – avoid buying too much that will end up being thrown away or unused
Give a handmade gift

Did you get crafty in lockdown and have a whole new skillset to show off?

Shop locally or independent

Small shops need you more than ever this year and often make for really unique gifts.

Gift an experience and cut down on buying material gifts
Wrapping 🎁
Switch to eco-friendly wrapping paper and make sure it's FSC certified

On average, Brits use around 227,000 miles of wrapping paper and most of it ends up in the bin. That's almost the distance to the moon 🤯

Or try brown kraft paper, add some twine and a few twigs or maybe some dried orange slices which will look great!
Opt for fabric wrapping

Ditch paper altogether and wrap presents in fabric just like the traditional Japanese method of Furoshiki. Plus, this fabric is reusable and can be mega handy. You can find lovely options in Lush, and why not pick up a bath bomb too.
Other ideas 🌟
Make your own crackers or table favours
Or switch to eco-friendly crackers

Most standard crackers cannot be recycled and the plastic toys normally end up in the bin.

Re-wear your Christmas jumper to get the use out of it