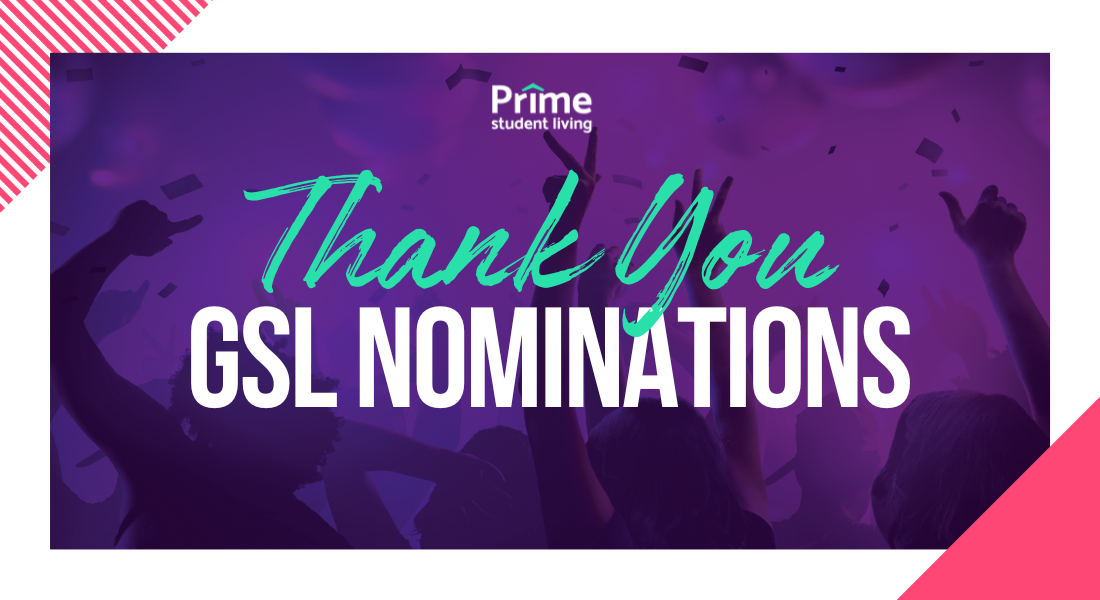 21 Feb

GSL Nominations

We have recently been announced as finalists in the Global Student Living (GSL) awards! Thanks to your feedback, we have been nominated in not one but two categories; Best Moving In Experience, Best Booking Experience! These nominations are based up the votes of our lovely students, and also builds upon our wonderful accolade: Best Value For Money! 

The Global Student Living Index helps us to understand not only our own students, but student living and lifestyle all over the world. This information helps students to find the best places to live, as chosen by students themselves, as well as helping providers such as ourselves better understand the wants and needs of students.

Let's take a look at some of the kind things our students have to say about us 👀:
"Absolutely smashing accommodation, better than any other accommodation I've ever visited."
"Living here could save you much energy and time as they provide dishwasher and free laundry and gym."
"Perfect geographical location, high performance-to-price ratio, made a lot of good friends here."
"It just a wonderful living experience."
"Living here lets me focus more on study and work!"
"Perfect place for any kind of person- an introvert or an extrovert"
"Hands down one of the best accommodations I have ever came across!"
"A very luxurious accommodation to live in!"
We are absolutely blown away by these kind words and so thankful to our students for sharing them! Feedback is so, so important to us here at Prime as it helps us to keep adapting and getting better year after year.