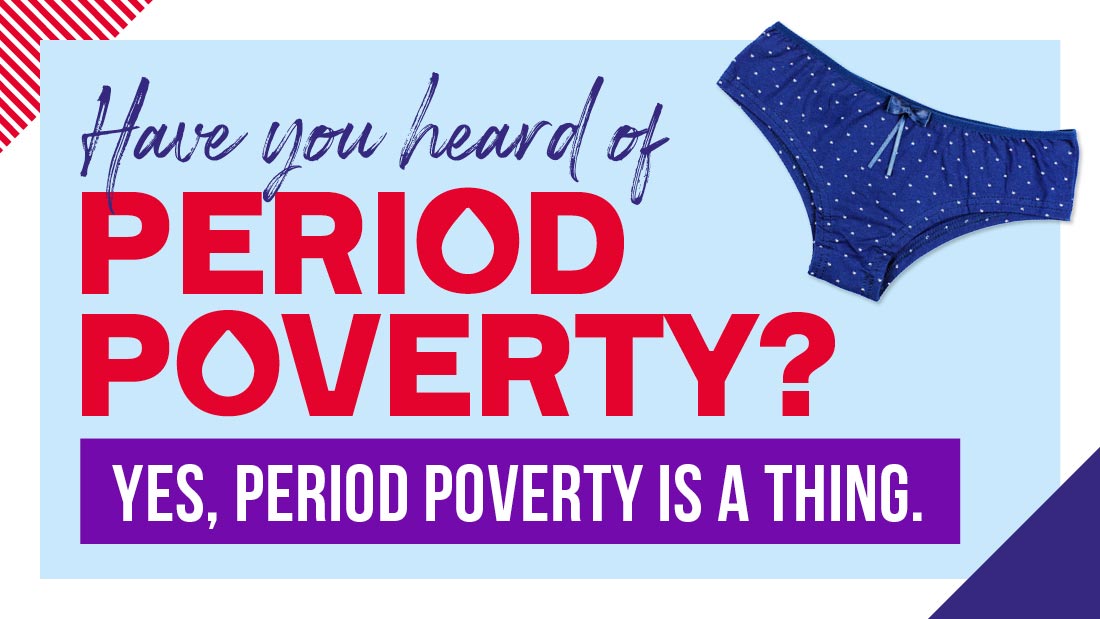 01 Mar

Have you heard of Period Poverty?

We've teamed up with Hey Girls to raise awareness of Period Poverty throughout March. With over 7 million donations to girls and women in need, Hey Girls are on a mission to end Period Poverty and the taboo and stigma around menstruation.

This is our second year of working with Hey Girls and in that time, there have been some huge positive changes.
Scotland became the first country in the world to make period products free
In England, a period products scheme for schools has been introduced
Tampon tax was abolished on 1st January 2021, meaning that menstrual products will be more affordable
Keep reading to find out more about Hey Girls and their journey so far.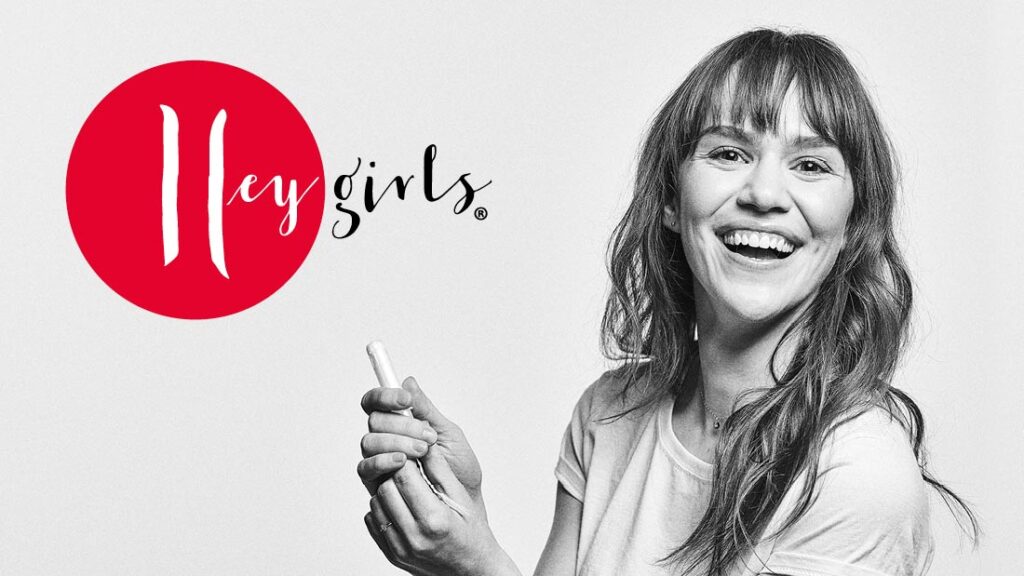 Hey Girls – the social enterprise fighting period poverty from East Lothian
Period Poverty is real, and it's happening right now. One in ten girls in the UK have struggled to afford period products. 49% of them have missed an entire day of school because of their period. 1 in 4 women don't understand their menstrual cycle. These are pretty shocking statistics. Here at Hey Girls, we don't believe anyone should be held back by their period.
Back in late 2017, Celia Hodson along with her two daughters, Kate and Becky, were shocked to find out that Period Poverty was still such a prevalent issue in modern Britain. From this realisation, Hey Girls was founded in early 2018 with the aim of eradicating period poverty for good.
The social enterprise works on a buy one give one model, selling high quality, plastic free period products across the UK. With every product bought, the same is matched and donated to those who need them most. Providing food banks, homeless shelters, women's centres and community spaces with high quality period products means that the inequality of Period Poverty starts to lift.
The company believes in practicing what they preach, which is why every aspect of the business has a conscientious theory behind it. All packaging is made from recycled materials, subscription services are provided by fellow social entrepreneurs, and warehouse jobs being fulfilled by local mums looking to get back into work with flexible working to accommodate childcare requirements.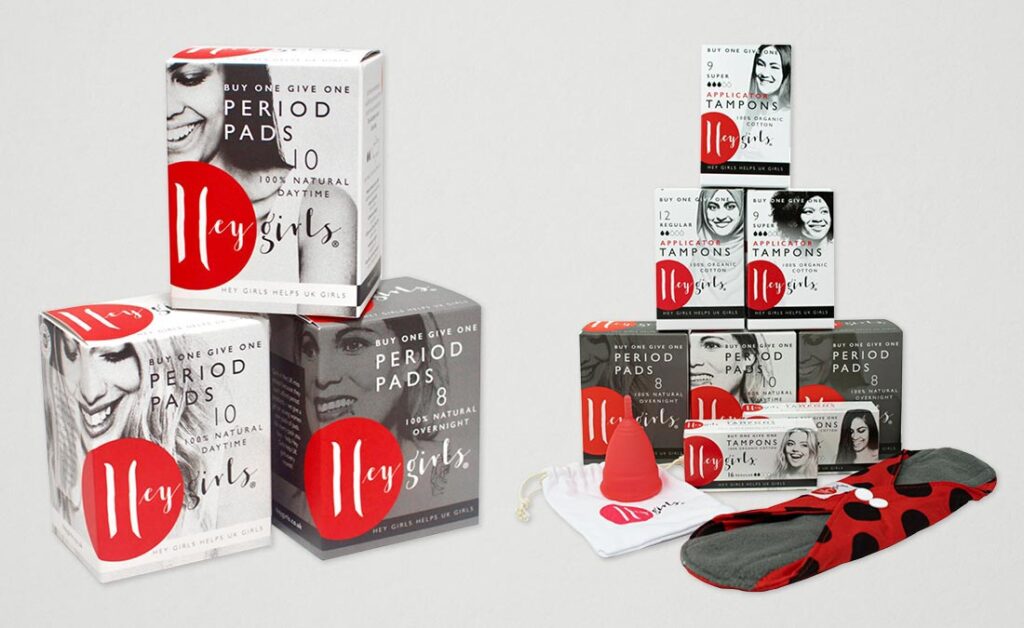 As of 2020, Hey Girls has donated over 7 million products across the country and shows no sign of slowing.
Hey Girls during Covid
Hey Girls have sent over 880,000 period products to people's homes during COVID19.
In response to the pandemic, the Hey Girls team have been working with council and education bodies to ensure local communities are protected from #PeriodPoverty. Care packs have been sent to homes across the country, each containing a bespoke range of Hey Girls plastic free period products. This has included the distribution of 20,000 reusable items, which in turn has saved 42,000 pads or tampons from going to landfill.
To find out more about Hey Girls visit www.heygirls.co.uk.