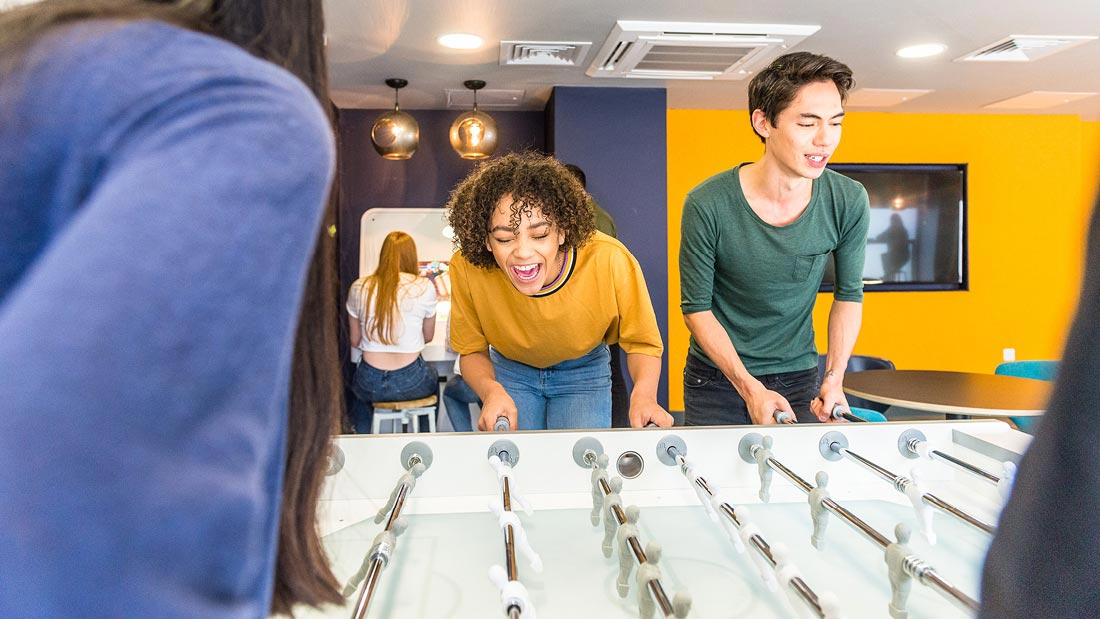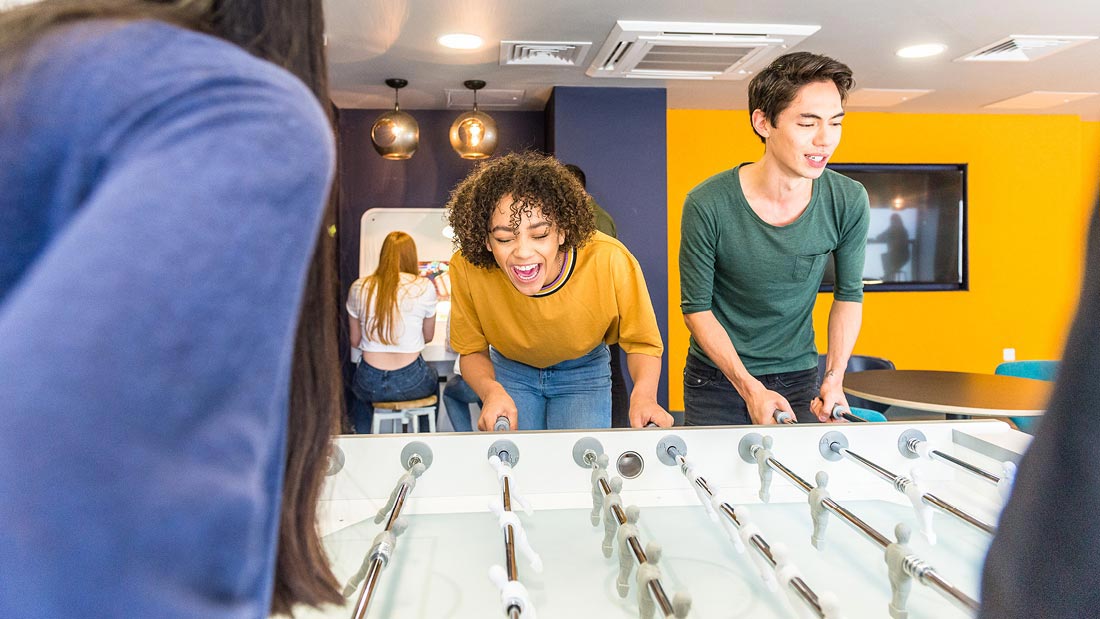 28 May

Who Prime is and why we're so great

At Prime Student Living we're committed to making our resident's university experience the greatest it possibly can be. Whatever your Uni aspirations we've got a space for you to enjoy your Uni years hassle free. Our high-quality student accommodation makes the perfect home for any student looking for the ultimate University experience.

There are loads of reasons why we're so fantastic, but after much deliberation we've managed to pick our top ten reasons for being the best.
Let's Get Social
All our properties come with a range of impressive onsite common facilities. You can save money and time searching around for the best gym membership deals as many of our properties have onsite gyms to help you keep fit.  All our properties come with speedy WiFi allowing you to surf the internet at no added cost. Our Albert Place, Newcastle property comes with an 80" TV with Netflix, Sky & BT Sports. We have games for you to challenge your mates, such as table football, ping pong, pool and board games. The study areas are a perfect place for you to focus on your work or collaborate on group projects. Cycling around your new city has never been easier as many properties provide bike stores to keep your bike secure. You can even wow your mates and host a come dine with me style evening in our impressive shared kitchens.
Location, Location, Location
Our properties, up and down the UK, are situated in central locations, only a short walk from University campuses and city centres. No matter your taste buds or favourite tipple there's a variety of bars, restaurants, pubs, cafes and shops to choose from nearby.
En-suite Rooms
Having your own bathroom at University is bliss, not having to queue in the morning or write up a bathroom schedule.  That's why at Prime Student Living our rooms are en-suite, giving our students their own space. Please note our Meadow Court property has flats and townhouses which come with spacious shared bathrooms. Our bathrooms are fitted with high spec interiors proving easy to clean and manage.
No More Laundry Rooms – Yay!
We know how important being able to do your own laundry at a convenient time is, that's why all our properties have onsite washing and drying facilities. All our properties have a washer/dryer in each flat and studio.  Helping you to stay fresh and clean all year round.
Rooms designed with you in mind
A lot of time has gone into designing every room in our properties. That's why we've installed plug sockets right by the beds, as we know how annoying it can be trying to make a charger stretch.  Our shared lounge areas come with TVs for you and your mates to sit back and relax.
Comfort is key
At Prime Student Living we're dedicated to making your home at University as comfortable as possible. Our studio spaces can go up to a luxurious 36m² providing the dream Uni lifestyle. With the majority of our beds ranging from ¾ double to king size, we can assure you a great night's sleep.
Onsite 24/7
At Prime Student Living we have onsite management and maintenance to assist our students if they ever have an issue. Our property staff and resident co-ordinators provide 24/7 support, so someone is always on hand to help.
Safe and secure
At Prime Student Living we pride ourselves on keeping our residents safe 24/7 in their homes, that's why we've fitted a range of safety features into all our properties. With 24/7 CCTV and secure key fob entry, our residents can rest easy knowing their looked after. We subscribe to ANUK National Code of Standards, ensuring a high benchmark of management for purpose-built student accommodation. We have also teamed up with Endsleigh, the No.1 student insurance provider covering up to £7,000 of content. For more information on our content insurance policy click here.
We're award-winning
We're thrilled to announce that we offer award-winning student accommodation. We recently won an award for Best Student Community, which meant a lot to us as it was voted by students as part of the annual National Student Housing Survey. Creating a strong sense of community is crucial at University and we're passionate about making student's experience second to none. We've also been awarded the International Accommodation Quality Mark, presented to those who achieved 90% or higher satisfaction rating among international students, something we're very proud of.
Community feel
It's not surprising we're award-winning with our friendly staff, buzzing events calendar and diverse hub of students. Our staff are on-hand to assist students with any help and advice they may need. Our common facilities and regular events make for a great place to socialise and meet new friends.