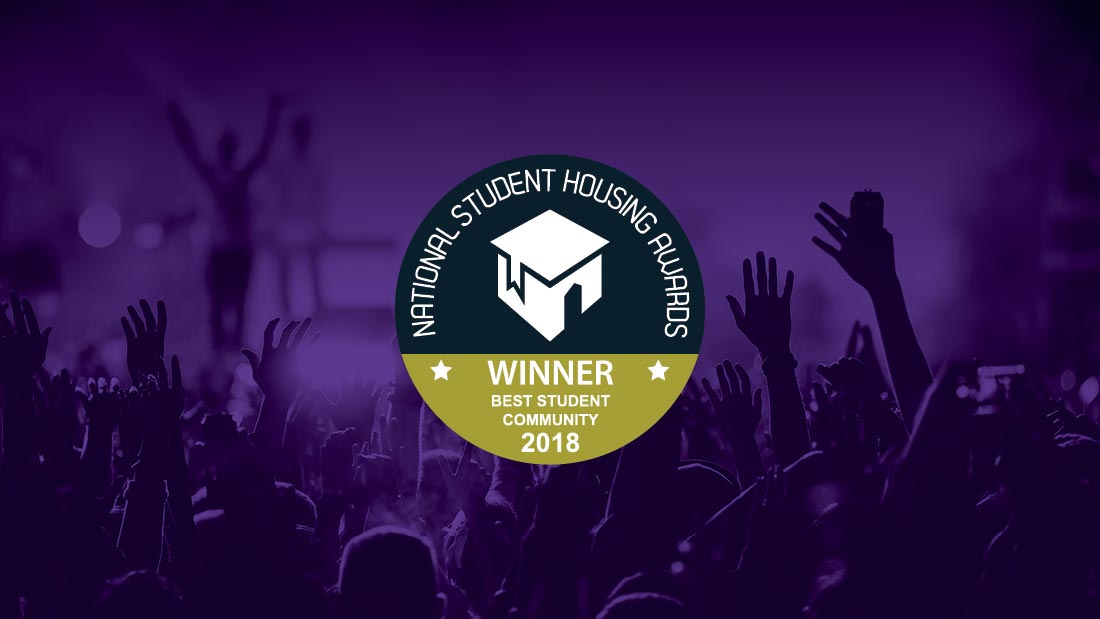 04 Jan

Winners of Best Community

This award is extra special to us as it is based 100% upon direct feedback from both domestic and international students across the UK, as part of the annual National Student Housing Survey. This year's survey had over 30,000 responses, with Prime Student Living achieving the highest ratings for creating a 'strong sense of community.'

We have also received (yes, another!) the International Accommodation Quality Mark. This was awarded to those who achieved 90% or higher satisfaction rating among international students.

We are exhilarated by this amazing praise, which strengthens our passion and commitment to providing The Prime Student Living Experience. We're focused on going above and beyond student accommodation preconceptions, we set and raise the bar for students' experiences living away from home. We're here to support our residents on their journey of discovery, personal growth and independence. Moving beyond 'just somewhere to live', we offer a welcoming, engaging and supportive community that students call their own.

The boss, Steve, is a happy chappy and gave this official statement: "These awards are testament to the dedication, commitment and innovation which the Prime Student Living team has demonstrated in each of our properties over the last twelve months. They recognise the unique level of support and guidance which the team provides to our residents and also mark a milestone in the growth and development of the business, which this year celebrates its ten anniversary."

As for the rest of us, we've been heard to be saying

"Get in"

"YESSSSSSSSSS!"

"Team Prime numero uno!"

"Bosh!"

"Where's the fizz?!"

"We're so excited, and we just can't hide it!" (paired with some epic dance moves!)

THANK YOU to all of our incredible residents who we literally couldn't have done this without, and to our teams who make it happen.

Here's to making 2019 even better!